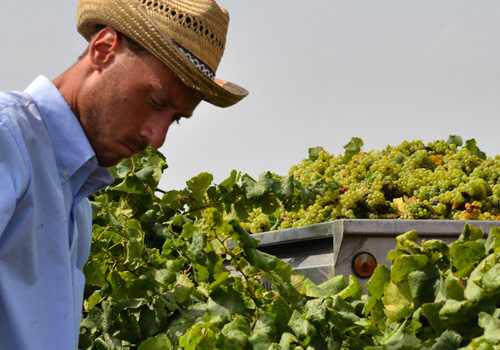 A whole day with our wine expert between the vines, you can help out our farmers picking grapes or trimming the vine. Tasting directly from the barrel our Chardonnay while it's slowly aging or our Nero d'Avola which has just been moved into the big Oakwood barrels.
Going up to the tower like its early guardians used to do to observe the land that goes from Sciacca to Mount Kronio towards the beautiful Selinunte, and from there checking on our vineyards and our olive groves.
Visiting the old winery that used to be here in '700s, now main room of our restaurant, waiting for the Chef to prepare dishes typical of the local tradition and pairing them up with our wines.