GOOD WITH
This wine finds a perfect match with hot and cold appetizers of seafood, raw or smoked fish and pasta dishes made with bluefish. It can also be combined with fried fish, main courses of roast or boiled fish.
Serve in medium-sized glasses, open at the time, it is very good at a temperature of 10-12 ° C.
VARIETY
Inzolia 55% – Incrocio Manzoni 45%
TERRITORY
Production area: South western Sicily, Contrada Ragana (Sciacca), Carboj  islands
Disposition: from 300 to 50 meters above sea level
Relief: Hilly flat
Land: silty-clay in sub-alkaline reaction, with the presence of total limestone in small quantities, rich in nutrients (potassium, magnesium, calcium, iron, manganese, zinc).
COCKTAIL
Ingredients: Bianco di San Lorenzo – campari – lemon ice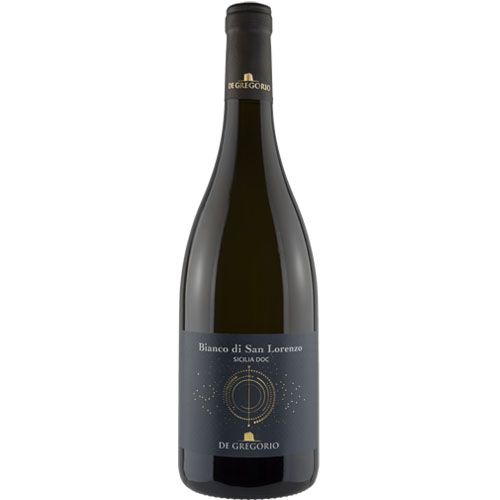 DESCRIPTION
By the union of Inzolia with its abundance, its certainly being from the south, and the cross of Manzoni, fine, graceful and indisputably from the north, was born a surprising white wine, delicate but at the same time strong, with a precise identity.
A soft color, like yellow straw, with green reflections. Its fruity hints of elegant white fruit notes, vary from the peach, to the apple, with touches of pineapple and apricot.
IDENTITY
Grapes: Incrocio Manzoni/ Inzolia
Area: Sciacca,  Carboy islands
Age: 15/ 20 years
Pruning: Guyot
Harvesting: August/ September
Method: by hand
Fermentation: in steel
Density: 4500/4000
Yield: 65 Q.li per Ha. /75 Q.li per Ha.
Aging: 6 months
Alcohol: 12,50% Vol.